Dr.N.Govind
(
Download
a more detailed bio-data)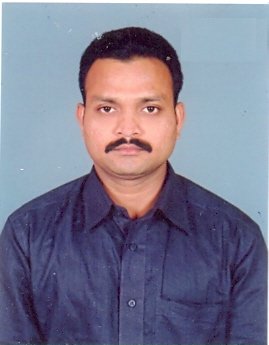 Designation: Assistant Professor

Date of Birth: 04-11-75

Date of Joining: 14-07-08

Total Experience:19 years
Qualifications:
1999 B.Tech in Mechanical Engineering (Specializing in IPE) from ANU.
2004 M.Tech. in Production Engineering from ANU.
Ph.D at Andhra University.

Teaching Experience:
Worked as a lecturer in MBTS Polytechnic college, Nallapadu, Guntur from July,1999 to Nov,1999.
Worked as a lecturer in Koneru Lakshmaiah college of Engineering from Nov. 1999 to Nov. 2003.
Worked as an Assistant Professor in Narasaraopet Engineering College from Nov. 2003 to July 2008.
Working as a lecturer in RVR & JC College of Engineering,Guntur from July 2008 to till date.

Papers published in International Journal:

Govind Nandipati. et. al. "Effect of Microstructural changes onMechanical properties of Friction stir welded Nano SiC reinforced AA6061composite" International Journal of Engineering Science and TechnologyVol. 2(11), 2010, 6491-6499.
Govind.Nandipati.et.al. "Investigations on Mechanical Properties of Friction Stir Processed, Nano-Reinforced, AA6061 Composites"International Journal of Applied Engineering Research.ISSN 0973-4562 Volume 6, Number 1 (2011) pp. 53-63.
Govind.Nandipati.et.al, "Fabrication of Aluminum AA6061 Metal Matrix Nano composites," IJETSE International Journal of Emerging Technologies in Sciences and Engineering, Vol.3, No.2, Jan 2011.
Research Interests:
Production engineering
Society Memberships:
MISTE
Contact Details:
EMail:
ng [at] rvrjcce.ac.in
Phones:
+91 8632288254 Ext: 202, +91 9849467021